The Tennessee Academy of Science Eastern Collegiate Division meeting was held on April 21, 2017 on the campus of Pellissippi State Community College with awards as follows:

Oral Presentations

First Place – Evaluation of optimal dye combinations in gel electrophoresis separation for general biology lab courses. Nathan Falconnier*, Lily Turaski*. Tara Walker*. Patricia Zingg, Pellissippi State Community College, Knoxville, Tennessee.

Second Place- Suitability of the Tumbling Creek eastern hellbender (Cryptobranchus alleganiensis) population as a potential source for at-risk hellbender populations. Ridge Sliger* and Michael Freake, Lee University, Cleveland, Tennessee.

Third Place- Evaluation of mitochondrial function in PARK2 knock out C. elegans exposed to the pesticide manzate. Samantha Cole*, Rachel Mullins*, Sunny Kennedy*, Ashley Reynolds*, Erin Jennings*, Laura Kelly Vaughan, and Vanessa Fitsanaksis. King University, Bristol, Tennessee.

Poster Presentations

First Place – Measuring the presence of the amphibian pathogen Batrachochytrium dendrobatidis in east Tennessee. Erin A. Schrenker*, Ethan A. Carver, Jose M. Barbosa, and Thomas P. Wilson, The University of Tennessee at Chattanooga, Chattanooga, Tennessee.



Here is a photo of the presenters!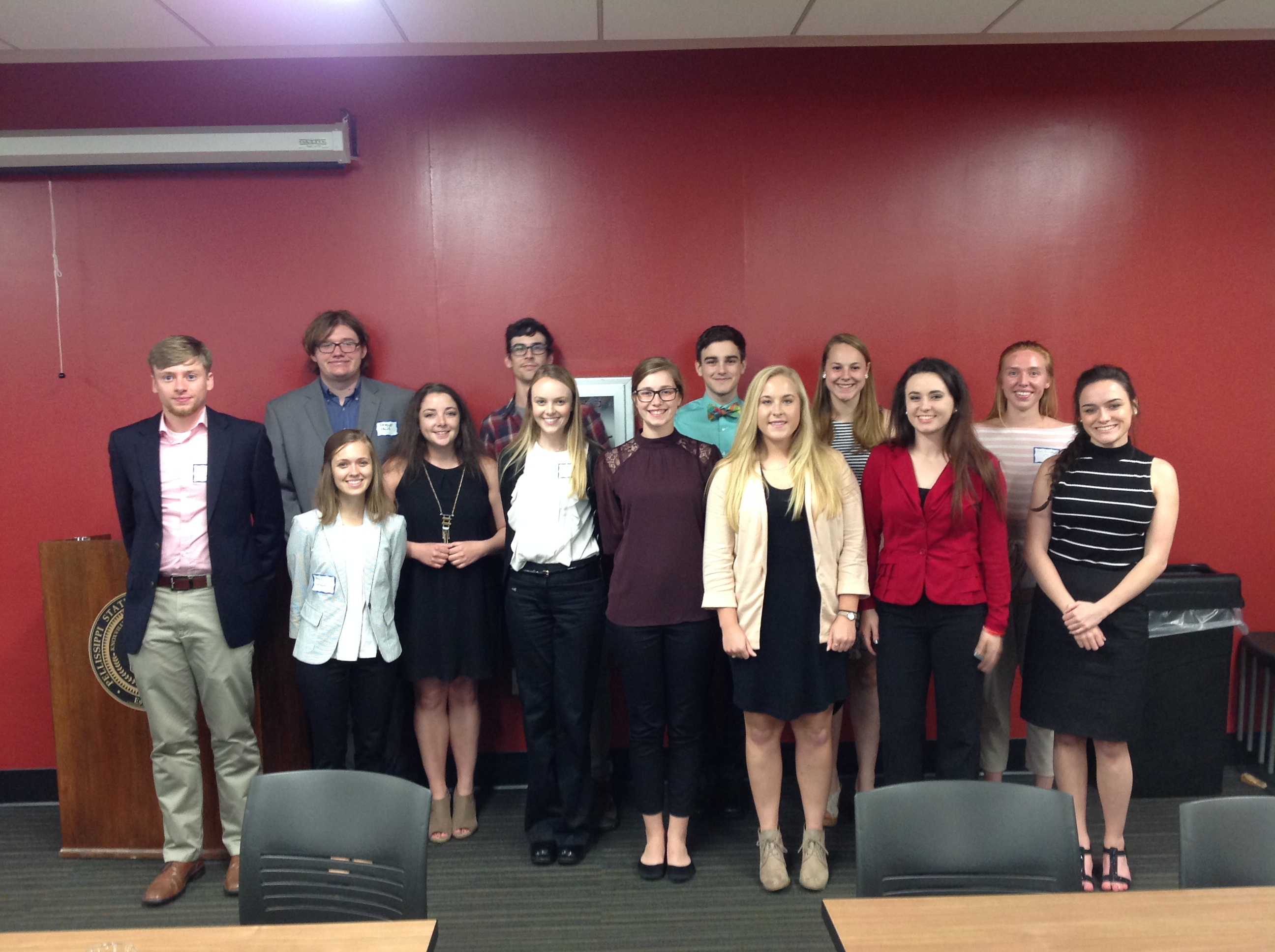 Congratulations!!
Undergraduate researchers are welcome to give a 12 min Powerpoint presentation in biology, chemistry, computer science, ecology, engineering, environmental sciences, geography, geology, mathematics, physics, bio-engineering or psychology. Please utilize the TAS Fall 2013 abstract submission template. Please indicate the topic/discipline in your email subject line to facilitate the organization of sections. Abstracts that do not follow the template will be returned to sender for correction.
Abstracts: Due by Monday April 4, 2016
Please contact Teresa Fulcher (865-539-7048) for more information.
1:00 - 1:30: Check in and light refreshments - Alexander Building
1:30 - 4:30: Student Presentations - Alexander building
4:30 - 6:00: Awards and casual buffet dinner - Goins Building Dining Hall
Pellissippi State Community College 10915 Hardin Valley Road, Knoxville, TN 37933.
For directions and a campus map, visit here
Contact Teresa Fulcher (865-539-7048) with any questions or concerns regarding the meeting.